Engineering News
Events
School of Communication Professor Todd Rosenthal shared examples of his set designs and discussed his conceptual process during the May 22 talk.
Lior Ron, head of Uber Freight visited campus to give the Patterson Transportation Lecture, "Uberizing Logistics and the Future of Freight," at Lutkin Memorial Hall on May 15.
Google and Northwestern scientists show precision of new deep learning system to predict lung cancer.
More Stories
Northwestern Engineering
Magazine
Soft, flexible wireless sensors allow parents to hold premature babies.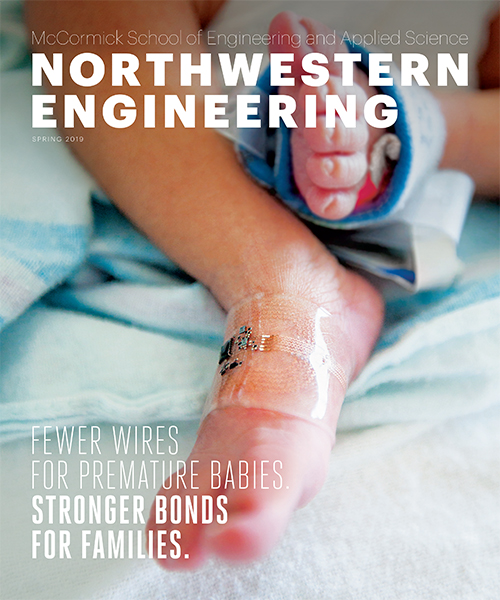 Featured Videos
Professor Vadim Backman leads the new Center for Physical Genomics and Engineering.
A multidisciplinary team studies pin-sized blisters in Georgia O'Keeffe paintings.
Researchers from across Northwestern are exploring how Earth can be sustained as a livable environment.
More Stories
In the Media