ENGINEERING NEWS
Events
The system tracks the number of new daily COVID-19 hospital admissions and triggers changes in guidance when admissions cross specific threshold values.
Named for Northwestern professor and Nobel Laureate Sir Fraser Stoddart, the award recognizes Mark Hersam and Omar Farha for their outstanding achievements and contributions to the field of functional materials.
Written by Northwestern Engineering undergraduates, the book examines new and emerging technologies that could help fight against COVID-19 and future pandemics.
More Stories
Northwestern Engineering
Magazine
This issue of our magazine is full of stories that show how well our community has faced COVID-19 together and adjusted with creativity and perseverance.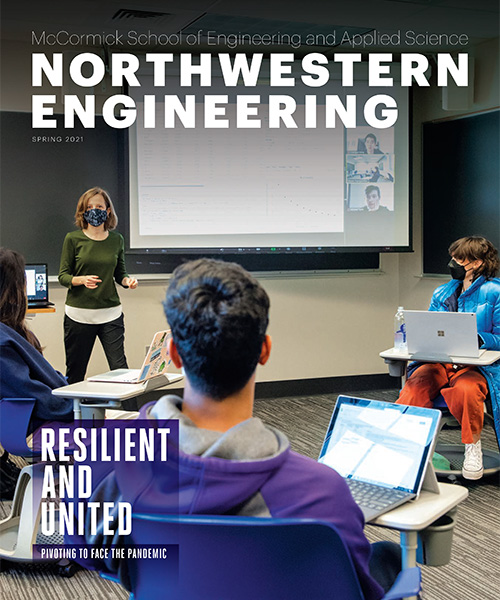 Featured Videos
Take a self-guided, virtual tour of Professor Milan Mrksich's research lab.
Northwestern-led team work to make US court documents free and open to the public.
Malcolm MacIver finds hunting in terrestrial environments may have given rise to brain evolution.
More Stories
In the Media