ENGINEERING NEWS
Events
Rogers was awarded the 2022 James Prize in Science and Technology, which honors outstanding contributions made by scientists who are able to adopt or adapt information or techniques from outside their fields to solve a major contemporary challenge not addressable from a single disciplinary perspective.
The 2022 STEM Career Fair will take place January 27, where companies will recruit undergraduate and graduate students for full-time, internship, and co-op positions.
Chen was chosen for her seminal contributions to design under uncertainty, in particular for establishing formalism and developing robust design methods to accelerate the use of physics-based simulations.
More Stories
Northwestern Engineering
Magazine
This issue of our magazine dives into how engineers meet the challenge of a changing world through technological innovation.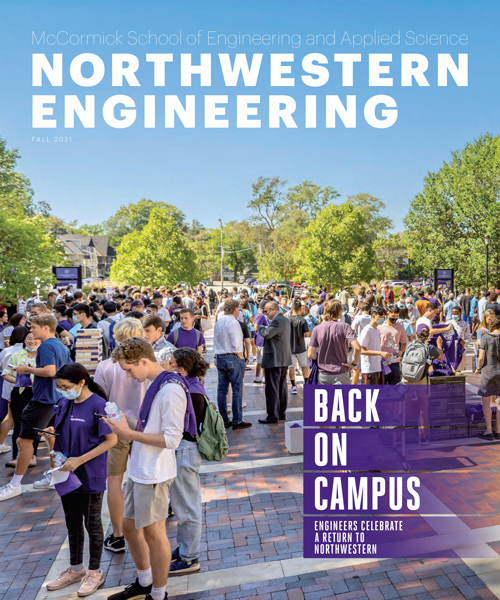 Featured Videos
Models developed by IEMS faculty support innovations that guide decision making and improve lives.
The Farley Center prepares students with the entrepreneurial mindset to become successful innovators.
Northwestern-led team work to make US court documents free and open to the public.
More Stories
In the Media