Engineering News
Events
Nearly 150 stakeholders attended the SUSPIRE workshop on Northwestern's downtown campus to discuss ways to improve sustainability and quality of life in the Chicago area.
The promising system developed by Professor Nathan Gianneschi delivers chemotherapy drug straight into tumors with fewer side effects.
Professor Brenna Argall is one of 82 young engineers selected by the National Academy of Engineering to participate in the Frontiers of Engineering Symposium.
More Stories
Northwestern Engineering
Magazine
Soft, flexible wireless sensors allow parents to hold premature babies.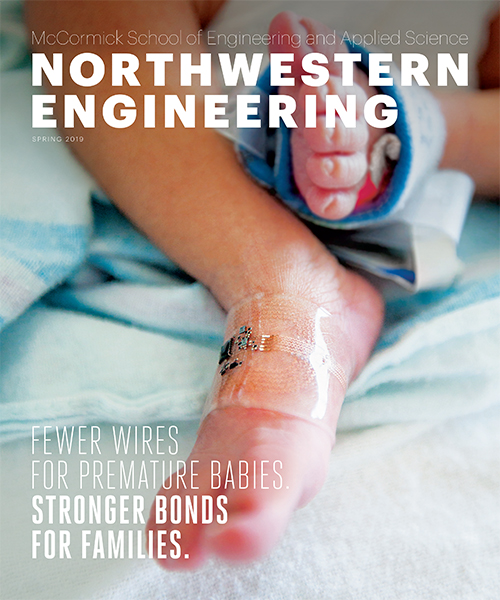 Featured Videos
Professor Vadim Backman leads the new Center for Physical Genomics and Engineering.
A multidisciplinary team studies pin-sized blisters in Georgia O'Keeffe paintings.
Researchers from across Northwestern are exploring how Earth can be sustained as a livable environment.
More Stories
In the Media