Engineering News
Events
Heated particles shift shape and become highly active catalytically.
More than 100 scholars and practitioners attended the first monthly meeting for the law and technology initiative on September 5 to brainstorm potential collaborations.
A research team led by Professor Laurence Marks developed a new model that shows that tiny deformations in rubbed materials' surfaces give rise to voltages.
More Stories
Northwestern Engineering
Magazine
Soft, flexible wireless sensors allow parents to hold premature babies.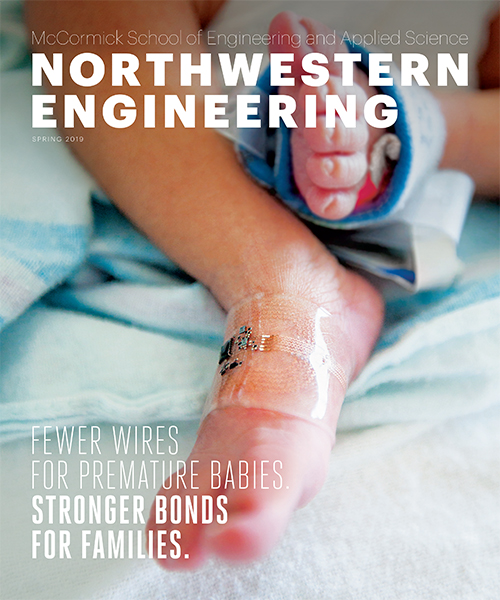 Featured Videos
Professor Vadim Backman leads the new Center for Physical Genomics and Engineering.
A multidisciplinary team studies pin-sized blisters in Georgia O'Keeffe paintings.
Researchers from across Northwestern are exploring how Earth can be sustained as a livable environment.
More Stories
In the Media