ENGINEERING NEWS
Events
Six new speakers will participate in the 2018-19 "Whole-Brain Leadership for PhD Students" Seminar Series.
The new tool developed by Professor Vadim Backman uses 3D-imaging to detect subtle changes in capillary organization for early diagnosis of disease.
An inaugural winner of the Provost Award for Exemplary Faculty Service, Professor Matthew Grayson was recognized for outstanding service in his department and impact throughout the University.
More Stories
Northwestern Engineering
Magazine
Confronting the global issue of water insecurity. Collaborating to find solutions.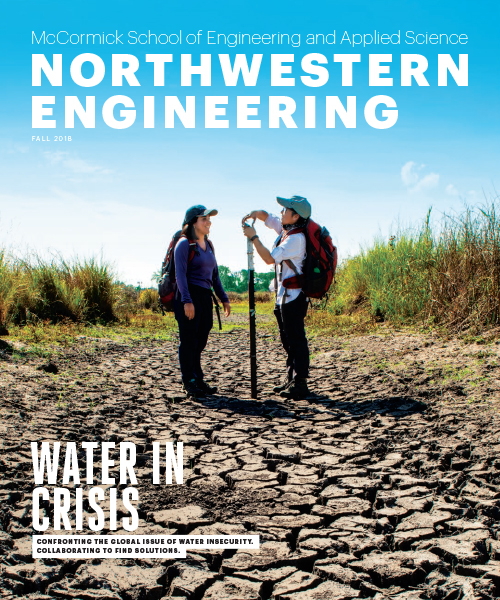 Featured Videos
Researchers from across Northwestern are exploring how Earth can be sustained as a livable environment.
Professor Kristian Hammond discusses why the change brought about by AI has only just begun.
Find out why we know almost nothing about most human genes.
More Stories
IN THE MEDIA